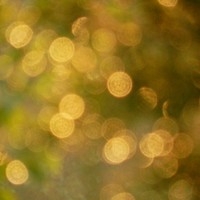 Remix
Genre:
Electronic/Techno
Mood:
Light/Bright
Theme:
Other
Instruments:
[Arpeggiator] Moderate Soft Dark Synth
[Moving] Marvelous Water Pad Synth
[Rhythm Arpeggiator] Depressing Dark Synth
[Moving] Unique Pad Synth
[Moving] Scary Pad Synth
[Arpeggiator] Sophisticated Soft Synth
[Rhythm Arpeggiator] 4 dimensional FX Synth
[Melody] Exciting Hard Euro Synth
[Arpeggiator] Tense Euro Synth 2
[Rhythm Arpeggiator] Psychedelic Low Synth
[Simple Long Tone] Tube Bass 3
[Complicated] Finger Bass 1
[Normal Long Tone] Contra Bass 1
[Bounce] Before The Dawn
[2x Fast] Self Photographing
[Groove] Fast Breathing
[Rhythm] Outstanding Timpani
[Attack Rhythm] Strong Spiccato String 1
[Chord Voicing] Sophisticated Harp
[Arpeggio] Uneasy Dist Guitar
[Melody] Sophisticated Electric Guitar
This is the original, very raw mix that I asked Oeroe to work his magic on. Mine was so unfinished I unposted it awhile back, while I was waiting for the final "collab" version to come out from Oeroe.

This is another masterpiece from the master, OEROE!! Be sure to listen to his/"our" song!!!
http://eng.musicshake.com/song/288968
"Land of Magical Mysteries"