From Me To You created by ProjectX 4 years ago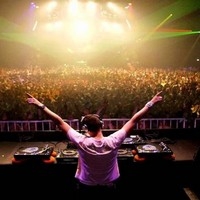 Remix
Genre:
Rock/Metal
Mood:
Light/Bright
Theme:
Other
Instruments:
[Real] Sobbing
[Melody] Old Jazz Guitar
[Fast Rhythm] Exciting Filtered Piano
[Real] Be A First Commer
[Rhythm Arpeggiator] Grand Low Synth
[Real] Left Handed
[Chord Voicing] Lucid Modern E.P
[Rhythm] Warm Acoustic Guitar 1
[Rhythm] Juicy Nylon Guitar
[Chord Voicing] Neat Hard Bell E.P
[Rhythm Arpeggiator] Rough Hard Synth
[Real] Explosion
Hey there everyone! I would like to start off by saying thank you all so very much for all the support you give me and my music. I am very grateful and very appreciative of all the kind, heart-warming, friendly, loving, enthusiastic, and educational comments you all leave for me to read. I am coming up on almost 3 1/2 years here on MusicShake and I honestly cannot believe how much, both myself and this community have grown. When i first discovered MusicShake...I was excited, but lost. I've never made music before and I didn't know how to properly set up a good tune. I didn't know about the community or the customization of your profile. Then I met a few veterans that somehow found me and graciously helped me further understand the uses of this site. I am forever grateful to them. After some time, I decided that the music I make, will tell about all the problems we face, not just as an individual, but as one big society and to firmly address this so we don't forget that, even though we have issues, think about all those whose issues are far worse than our own. That was a little more than 3 years ago and back then, I wasn't expecting my music to become so liked and enjoyed by all of you. Hell, i've even become an inspiration to some of you (at least that I know of) and its really touches my heart to know that you guys listen, read and care about my music. I am not trying to put anyones music down or belittle it or make it seem like mine is much better than yours. I still consider myself a newbie shaker that still has a lot to learn from each and every single one of you. Again, I am very taken aback by how much this community has changed, and even though we don't like some of the changes made, we still stick together as one people. This song is to show my love, appreciation and gratitude for my many fan out there and even if your not a fan, i'm happy to know you are a part of the MusicShake community. Thank you all once again for being such an awesome and supportive group of people!!

LOVE YOU ALL,

-ProjectX

(P.S.-No, this is not a farewell or goodbye-forever-final song! It's just a thank you to all my fans. I will be making a song dedicated to all my fan soon or at least when i find the time).