Symphony of the Mind [PREVIEW P.3] END created by cavedog962 10 years ago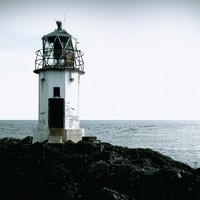 Genre:
Ballad
Mood:
Dark/Heavy
Theme:
Game
I haven't slept for days. After struggling for many, many hours I've developed a symphony of my mind. This might be a theme for my game (still in its development and still about 8% done) Can I ask that you spread the word on my symphony? I would love it if you would like, comment, and rate as it deserves! Thanks! you mean a lot to me guys!

[NOTE] This includes the first, second, and third part, however, the first part there was an instrument and a tone that was bothering me so I removed it for the second part. This third and final part (because the song is terrible. I've been listening to it on repeat for too long) ends very abruptly and adds not one, but two more instruments into the mix.

Anyway, I'm sleep deprived so, goodnight!