89Ford's lies make him small created by Flickermouse 12 years ago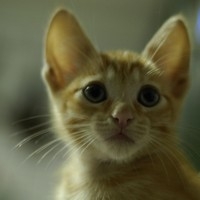 Plays:
3,819
Favorites:
18
Genre:
Classical/New Age
Mood:
Sad/Melancholic
Theme:
Movie
So many of 89Fords mules and friends have stopped by to rate this song 1 star! More rates of 1 star then any other song on music shake that should tell you that this song hit the nail right on the head! It is probably the best song i have done and is my favorite! It is a beautiful song! For those of you interested in music and not hate i am sure you will enjoy this song as much as i do!

this was a song i wrote in request from 89Ford who wrote a song where he used much abusive language unfit for children ears to abuse me! this song asked him to quit lying!The song was not derogatory! It made a simple request! when 1 i was asked by this person to write this song And 2 i was just asking him to stop lying! So it was in no way derogatory Like 89Fords songs of hate! the song it was in response to a song of hate made by 89Ford! Oh who by the way right now states that he never has made any derogatory songs towards me! any of you shakers who were around back then would you like to step forward and tell everybody what a liar 89Ford is! because apparently music shake must have memory loss of this!