Finding The Way (Lefthand Mix) created by disco19 2 years ago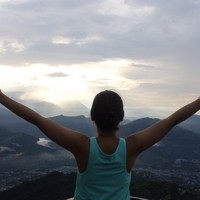 Remix
Genre:
Rock/Metal
Mood:
Light/Bright
Theme:
Remix
Instruments:
[Rhythm] Nervous Old E.P
[Melody] Funny Wah Guitar
[Real] Carefully
[Real] Small Granule
[Arpeggio] Romantic Clean Guitar
[Back Rhythm] Tense Electric Guitar
[Normal Long Tone] Amped Bass
[Melody] Cheerful Grand Piano
[Melody] Gloomy Organ
[Fast Rhythm] Tensed Old E.P 2
[Rhythm] Lively Piano 2
[Fast Rhythm] Urgent Piano
[Slow Rhythm] Simple Wah Guitar
[Back Rhythm] Intense Electric Guitar
Track 3:

Finding The Way (5:04) released on April 17, 2017 for disco19's 2017 studio album Skydivers.

Credit to Muziek999 for creating the original version. Go check it out at: http://eng.musicshake.com/song/302067. It's a really lively Latin song that has lots of different elements that come together well. It was so good I struggled to remix it, but it worked well.