disco19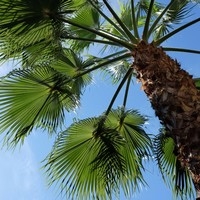 Favorite genre
Rock/Metal, Dance/Disco, Electronic/Techno
About me
And now it's six years since I started this account on May 13 2013. Jesus a lot has changed since then. Thanks for sticking with me, guys. To still be around now having left my mark on this site forever is quite a privilege. Here's to another 6.

Hey, I'm disco19, a 15-year-old (born in Apr. 2004) secondary school student from Devon, UK. I started here in May 2013 when I was just nine and bored, and I reached my peak of success in late 2014, with such songs as Evolution. I have recorded two number one hits as well as multiple top tens. I'm not sure I'm quite Musicshake famous, but I've had my hits and moments of fame.

I'm sure you can notice that my music has improved a lot over the last 6 years. Sometimes I look back and cringe to myself (if you use the Wayback Machine, you can see how my profile looked in November 2013) but I don't like deleting relics from the past. It is a part of my childhood and I don't want to take that away. I will leave it all up for years to come.

Recently, it looks like I've rediscovered my fire and passion for music on this site. Shame it's nowhere near as active as before. I guess the boosting scandal plus the removal of album artwork really killed the site. Good to see the site's being supported again I guess, even if it is still somewhat dead.

As I have said before, don't gamble on the fact I'm staying forever. I could get bored again tomorrow for all I know, or I could post for years without fail now. I don't know. We'll see where I take myself

Anyway, enjoy the new stuff for now. See you around :)

(please, ffs, do not go back past 'evolution' if you're looking back at my past music. please lol, spare me)

Some of my songs that I recommend checking out:

1. World to Explore
2. HyperChill
3. Misunderstood
4. The Grand Orchestra
5. End of the World
6. Thoughts

By the way, if you want to collab, just let me know! I'm happy to collab with anyone, anytime.