Chase the Adventure created by disco19 2 years ago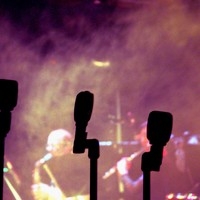 Remix
Genre:
Electronic/Techno
Mood:
Running/Wild
Theme:
Remix
Do whatever you want, chase your ambition, chase the adventure of your lifetime.

Remixed this from and old song of mine from 2013 that me and my cousin made together, a sort of Drum and Bass infused with Latin thing I had going on. Always liked that song but it never got any attention, so I decided to freshen it up. I reckon I've improved it a lot now.

On another note, I caught up with a bunch of familiar faces from the old days these past few days. Nice to talk to them. The site does not have the community it used to, which is a shame. They really did a good job of killing it off though. Still pretty sad about that, but what can you do.

Anyway, enough ranting, hope you enjoy this one!