By The Stream created by disco19 2 years ago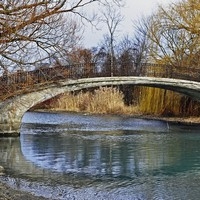 Remix
Genre:
Classical/New Age
Mood:
Soft/Quiet
Theme:
Other
Well this one makes a change for sure.

If the releases over the past few days haven't been your thing, this one is for you. It's just a chilled new age song about nature with an electronica twist.

Anyhow, I'm curious to see what you think. This genre is not something I'm going to pursue but it makes a welcome change from heavy dance and drum and bass every now and then.

Enjoy.