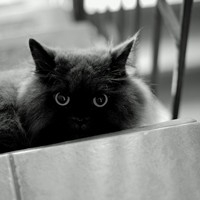 Genre:
Electronic/Techno
Mood:
Light/Bright
Theme:
Other
I was thinking of James Herriot's wonderful stories about animals, which I love. So it is borrowed from "All Creatures Great And Small"!

Also I keep thinking that this is a remix of someone else's song, but I am not sure.
If so, I hope they don't mind my touches on this somewhat techno song.

Thank you ALL for listening, and I welcome your comments and ratings!!!

Remember to be kind to all creatures on this earth. THANK YOU!