Delusions of Grandeur created by JuliaCrane 8 years ago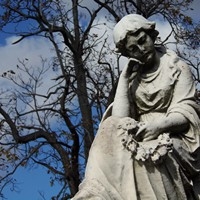 Genre:
Classical/New Age
Mood:
Light/Bright
Theme:
Other
Somehow I found the song "Warm Day" done by Laurinikus around 2 years ago. I don't know what possessed me to remix a perfectly good song like his! I must have had some delusions, all right!!! Ha Ha.

In any case, I really hope you enjoy listening to the many changes I made. Comments and feedback are always welcome!