Gentle Petal: Soul Vibe created by Thienien 11 years ago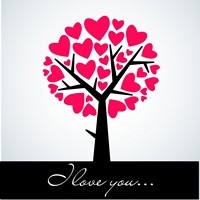 Genre:
Soul/Funk/Groove
Mood:
Warm/Comforting
Theme:
Remix
Dedicated to Nujabes AkA Jun Seba.

Also Props to FoxAtHeart for coming up with this master Melody.

I'm also calling out anyone who thinks their music is better than mine, Make something better than this. Especially R3fn4 and FlickerMouse.There's other people i didn't name but anyway, Mouse and R3 are often rude and not people you want to associate with. This will be my last song for a while because i'm actually sick of being harassed by a 13 year old.

If i were to do something like this, i'd get banned in a heartbeat. So one i feel like its not fair this child is running rampant and harassing anyone he chooses(but not really), but it's the fact Musicshake gave us this half assed blacklist called the "Banning system" which proved ineffective. I'm sorry but i'm never becoming a member of this site again until something is done.

I did happen to get the authorities involved and they were going to press charges on Josh (R3fn4's family) but nah i'll do the little punk a favor and let karma have it's Raping ways with him. I can't wait until his bad accident befalls him.

This is My Exiting theme....

Till Next time MusicShake...

NOTE: It'll Take more than some poorly raised 13yr old Scum to drive me away. This is more of an Attack on MusicShake's Lousy customer satisfaction. Lol. God Bless and Keep you all.