Spring created by disco19 2 years ago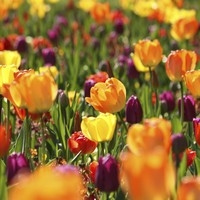 Remix
Genre:
Electronic/Techno
Mood:
Soft/Quiet
Theme:
Other
24/04/19

Well... here we are, the middle of April with summer right on our doorstep.

I love this time of year, as the weather gets warmer and the flowers start to bloom, after a long, dark, rainy winter. The evenings are getting longer and life is getting better.

I made a nice chillout song for the season. Maybe something to sit outside and listen to surrounded by the new summer life. I hope you enjoy.