CAPIT4L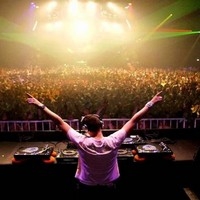 Favorite genre
Dance/Disco, Electronic/Techno
About me
New single - Stranger Things - coming January 4, 2017!

Hey guys, Capital here, we are very excited to start up this new profile on Musicshake.

This is a duo made up of who you may know as disco19 and metalguy1357. We are well-known across the Musicshake community as the cousins and disco19 even reached #1 at one point. Now our nicknames are Pondlife - for disco19 - and Duck - for metalguy1357.

We both decided to retire from this site as individuals because being on the same old profile with the same old songs was tedious. We, therefore, started up this new profile to share with great music coming from us. We'll make it in the form of albums.

We are going to focus on the Dance/Electronic genres because we feel it's the best sounding music on Musicshake at the moment.

We'll start production of our first album in November 2017, with an estimated release date of early-to-mid-2018. Our first single is scheduled for release in either December 2017 or January 2018. We'll have more information on the matter towards the new year.

Some stuff about us:

Pondlife is 13. Duck is 15.
Pondlife lives in Plymouth, UK. Where those Pilgrim Fathers set off from. Duck lives in Cornwall, UK, thirty miles down the road.
Pondlife's hobbies are go-karting, playing tennis and playing the guitar. Duck's hobbies are watching films and playing squash.
Pondlife likes to listen to London Elektricity and Duck likes U2.