Promises created by disco19 3 years ago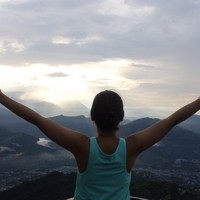 Remix
Genre:
Rock/Metal
Mood:
Cool/Refreshing
Theme:
Other
Track 1:
Promises (4:47) released on April 16, 2017 for disco19's 2017 EP Skydivers.

Here it is.

Lately in my life, some big things have happened. Sorry for the delay, stuff does take priority over MS but I have crafted the album in my spare time.

I've also heard over my 28-month hiatus that the MS charts have gone. Why? There was no point to them anymore. The top 50 positions were held by none other than boosters, who seem to be gone now the charts have disappeared. I don't blame MS. They can't ban people for things they can't prove they did, so this was the only solution.

UPDATE 17th April: Funny how the charts come back the day after I complain about them being gone.

So, as promised, the new album is finally here after years of waiting. This is the first track and the lead single from the album 'Skydivers'. The structure is based around Coldplay's 'Fix You' but this has its own unique sound that cannot be compared to anything in real life.

On another note, this really moves away from my old sound that can't really be defined by a genre name. My future lies in slower, more heartfelt, but sometimes uptempo music.

This song is dedicated to those who have committed to this site, and made it a better place with their music for so many years.

But anyway, enjoy the new sound!