SomewhatSane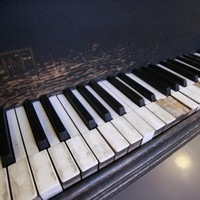 Favorite genre
Hiphop, Rock/Metal, Dance/Disco, Electronic/Techno, Pop
Favorite artists
SharaX, The Living Tombstone, dj-Jo, Toby Fox, Run DMC, Twenty-One Pilots, Melanie Martinez, Guns N' Roses, ACDC
About me
HELLOOOOOO!!!!
*ahem*
It's very nice to meet you! I'm SomewhatSane.
I love anime, my favorites being Psycho Pass, Tokyo Ghoul (manga is better), and Fullmetal Alchemist: Brotherhood. I waste my life listening to remixes and playing video games. My favorite video games are Undertale and Earthbound, which I'm still currently playing.

Umm... I like to draw?? And read?

I don't really know what else to write...

*cough*

I'll leave now...
SomewhatSane's favorites
(11)
see all