Making Music Fun Again created by 89Ford 10 years ago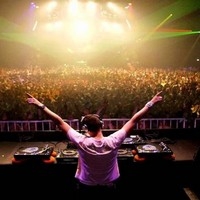 Remix
Genre:
Electronic/Techno
Mood:
Etc
Theme:
Other
Hello I am a Musicshaker since 2007
I go by the name of 89Ford
most know my real name most dont care.
I dont care either. but I do care about musicshake.
With this song and with the Description in this I will tell you how I feel Musicshake should change.

This is what I believe will make Musicshake better.

Give us our own personal avatars to edit or allow us to use avatars from on the web or allow us to use personal photos if allowed.
Give us a system log to see how many people are logged in at the time.
Give us a private chat session.
Why do we have to show the whole world our conversation is beyond me.


I just hope that some how Musicshake will make a turn around.
I would love to know how many people are really in musicshake.

I havent logged in here for weeks. I'm sorry oeroe dude just got busy.

um. Dont forget to fav and rate.
I dont know what else to do. I'm bored of musicshake.
there's nothing cool.
All my songs pictures turned into cats.... I'm like wow..
cats... -.- really musicshake. Really.
LAWWL you sir played me good. turned all my pictures into cats.
lawl that is some crazy crazy crazy.. wwoww. anyways. I'm going to control myself.
and not freak out.

lawl lawl

89Ford out!


Oh and have fun Remixing this song XD it's another 89Ford treasure.