Apocalypse created by Flamoran 9 years ago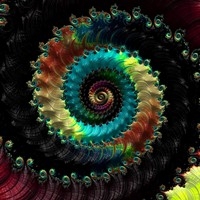 Genre:
Electronic/Techno
Mood:
Dark/Heavy
Theme:
Animation
While searching for a place to stay, the group heard something. Something big was coming. What is it? The group leader trembled with fear, and fled the group. People panicked. Everyone started running. Right then and there, the sky got dark. The humans were crushed by an enormous scaled foot. Kei's family got crushed by the buildings. Kei was the only survivor. It was over. The last of humanity is done for. Kei looked up and looked this beast in the eye. Eyes full of tears, Kei waited for death to come. How did this monstrosity come to be? That, we will never know.
Kei thought to himself, "After all... this is an apocalypse."
*Loud Crush / Earthquake*

*Notes
- Finally I released this song!
- I think this is my best song that I have made on Musicshake, so far. I really love this song, and I think it's the best song I've made so far. Hope you love it as much as I do.
- I put a lot of work and effort into this song. It took me a while to complete this song, so I wanted to wait a while till I released it. This song was posted for a while now, but you couldn't see it. I have finally decided to share it with you all. Hope you enjoy!
- I put some sound effects in this song. So tell me, would the song have been better without the sound effects or with? I would like to know, so comment below.
- This story IS NOT OVER just yet.
- In my head this story was a lot more epic, so I'm kind of disappointed of why I can't put it into words. So, just imagine yourself in that situation. Let your imagination flow free.