Seeking Shadows created by Flamoran 9 years ago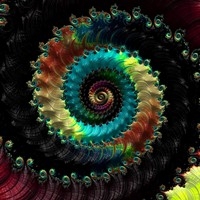 Genre:
Electronic/Techno
Mood:
Longing/Anticipating
Theme:
Animation
Kei and Aura go down the mountain afer looking at the city, and decide to look for their parents. Now they have no clue where to look, so they just walk around the city looking for any kind of sign where they might be. They turn a corner and bump into a crowd of people. Kei and Aura run around looking for their parents, but only find their Aunt Rora. According to their Aunt, they... are alive. The aunt leads them to their parents. They are happily reunited. After their rejoice, they have to get somewhere safe before dark. According to the group leader, a monster comes out at night. The group leader knows this because he's seen it for himself. So now they must find their abode for the evening.