Krryishtaalmon created by ProjectX 5 years ago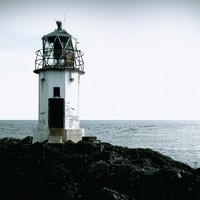 Remix
Genre:
Electronic/Techno
Mood:
Light/Bright
Theme:
Other
Instruments:
[Arpeggiator] Sophisticated Soft Synth
[Rhythm Theme] Profound Soft Bell Synth
[Rhythm] Tense Hard Synth
[Rhythm Theme] Languid Pulse Synth
[Rhythm Theme] Lonley Bell Pad Synth
[Rhythm] Rough Dark Euro Synth
[Bounce] Feel The Rhythm
[Rhythm] Serious Bright E.P
[Slow] Into The Starlight
[Chord Voicing] Noble Piano
[Slow] Straightfoward
Hey everyone!! This is my third made-up song called, "KRRYISHTAALMON"! I named it after the combination of two words, "Crystal" and "Moon"!! Its a slow electric/piano like song, but i think you will understand why i gave it such a name. I'm sorry if this isn't as good as you thought it would be, because i know its not but i was a little pushed for time. Again these names are completely random and made-up words that i thought were cool! So if you have any ideas please send me a message and i will drop whatever song i'm creating and start immediately on your suggested song! If you need more information about this, then i urge you to look at my "IMPORTANT INFO" section on my profile!!! Other than that, i really hope you will enjoy and like the song!!!