Breathing Simulation created by Thienien 11 years ago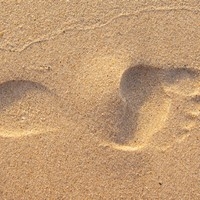 Genre:
Electronic/Techno
Mood:
Warm/Comforting
Theme:
Other
This is For JediNica and SoulGrim

This song was formerly Dedicated to LeppyLove.

Fun Fact:This song has a rise and fall pattern which is used repeatedly, Do you know what i am talking about?

Another Fun Fact: Too many awesome people here to just leave. I'm staying lol

These Two girls make the day brighter here on musicshake and are the reason i'm most likely going to remain here. They keep the sun shining in me on this website and are sometimes my inspiration to make music like this. Thank you Ladies for being so open minded, deep and understanding of someone as myself. Those are the only friends i ask for on this earth no matter where you may be; I appreciate the comfort i feel from you all. A Breathing simulation is what goes on in meditation. I often feel as if people aren't welcome in my life so i breathe and think of why i am given such blessings to have such wonderful friends. I realize i'm human and i'm just as deserving as everyone.


(Lyrics By: Jason Vance)

Breathing Simulation Commence...
Inhale....Exhale....Inhale....Exhale...
Close your eyes and Imagine....
Inhale.... Exhale.... Inhale.... Exhale....
Inhale....Exhale....Now Close your eyes
come into a world of Pathetic Sequences; hopes and dreams are now your reality...

Inhale...Exhale...Inhale...Exhale...
Inhale...Exhale...Now close your eyes and be with the one you love. Imagine she is there, there can be nothing that can go wrong, she is there, he is here. Be creative and Dream...

Inhale... Exhale... Inhale... Exhale... Inhale... Exhale....
Close your eyes...Simulation Complete...You are now in the astral plane of Greater Knowledge...

Simulation complete...