The Dragons Element Boss Theme3 created by Trinityblade 12 years ago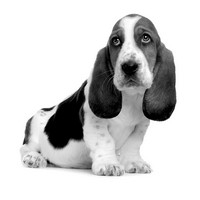 Genre:
Rock/Metal
Mood:
Light/Bright
Theme:
Game
While in bewilderment, Fantasy, Africa and Alexzander are unable to see, that the Fey's Song was actually to summon something..
Horrible... Terrible.. Horrid too even believe is real, and true.

What they saw before them, was none other then a Dragon, long to be thought gone for thousands of years!

Without having time to react, the Dragon blows a flame of searing hot flame, burning everything it touches, but then turning it ice cold and shattering it with it's tail.

The Fey looks on with amusement as, Fantasy and Alexzander try to distract the beast, giving Africa a chance to chain him down with a binding spell. However this plan is flawed as the tail of the Dragon, catches Africa off guard. Hitting her in the stomach and knocking her unconscious.

Now Fantasy & Alexzander, face this deadly beast without their comrade, they now face..
The biggest adversary, they have ever met.
With it's, searing hot flame, sharp teeth that could bite through steel and a tail with a mind of it's own.

How can they possibly defeat him?