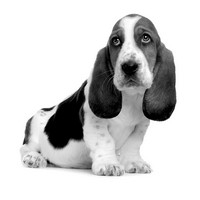 Genre:
Pop
Mood:
Alone/Lonely
Theme:
Game
A terrified screech echoed through the City.. As Alexzander and Fantasy looked up to see what had happened, they saw IVAN and Africa.
In a blind rush, Fantasy charged with all her might and grabbed Africa.
But not before Ivan could place something on Fantasy, Alexzander ran after Ivan but with no luck, and saw he was headed to Alnorian......

Another screech rang out as Alexzander started running back to his group, and there he saw it..............................
Africa over Fantasy's body!!!!!!!!!!!!!!!!!!!!!!!!!!!!!

And than the sky turned a deathly shade of gray, and then.. Memories of someones past came bursting out!.

It didn't take long for Africa and Alexzander to figure out, whom these memories resided, Fantasy.

Fantasy is running wild in her own dreams, but she does not remember these dreams.. They seem old, 50 years in the past!.
This cannot be my dreams? I'm only 2 and 20!......
But alas as Fantasy heard the pleas of her comrades calling out for her, something caught her attention in these odd dreams.. The words were cut off before she could hear the whole thing...
" And by our four powers we shall. "

Africa, overwhelmed with joy as Fantasy awoke, Fantasy asked what had happened but didn't need them to explain as she saw the corpse of a fallen Mincur, shock sweeping over her face, Alexzander spoke up.
And told the group that, Mincur were long extinct, and no one had seen them for 50years or more, and that Ivan was headed to Alnorian.

What strange connection do these events have together?.