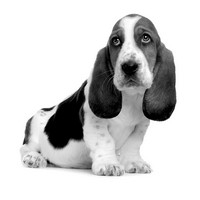 Genre:
Jazz
Mood:
Soft/Quiet
Theme:
Game
After the odd turn of events that have come about. Fantasy, Africa and Alexzander decide to rest at an Inn in Li'lilo called the Barnova Inn.

But to their amazement the long needed rest paid off as from what they've heard from rumors Barnova Inn is - The Place of Information -
It's where all the gossipers come to tell the tales of the exciting things happening, the good and the bad.
And as fate would have it the old and wise ones, from time to time come here to rest.

After having a long cat nap everyone heads downstairs to find the old man whom, wants to speak with them.
After sitting down at the table the old man began a story, that is fifty years old... And to Fantasy's group this was of keen interest, because of what happened the day before.
The old man said, there was a battle between one Woman with great immense power, and four families of sacred lineage.
He said he was but a lad when this fight had started, he also said that, an Angel of great purity was involved in this great conflict.
But as fate would have it this Angel had died during the last days of the battle.
Some say that this Woman and the four families all died at the end of the battle, since no-one has heard any news of them for 50 years.
And that when this battle had ended many great, and evil beasts with great power had vanished.
Some say that they are still alive battling away at each other.

The old man looked grim, and Alexzander asked what the matter was, the old man replied that, in recent events somewhere in the far west. An elder of a village had a disturbing vision of these four families and the woman, saying that the woman had killed the parents of each of these four families forcing they're only children left to fight her, and that they were all sealed away until someone broke the spell which binded them in a long dark sleep, whom or when was not spoken of.
The old man looked worse now, he said that after the elder had gotten this message to him, he had died the day after.

Fantasy and Africa looked at each other knowing that somehow Ivan was involved.