Tragic Paradox created by Thienien 10 years ago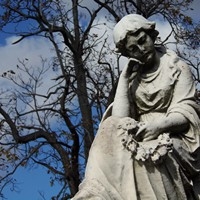 Genre:
Ballad
Mood:
Sad/Melancholic
Theme:
Other
Love My Hatred, Hatred for My Love.....

From the Day The Torture Began, till now, people would ask do i have a disorder. I don't have a disorder, I Have a bad case of Tragedy. A Disease Of Fate that has no remedy or hope because it is out of the hands of mankind as well as karma. I'm an unfortunate victim of the worst series of unfortunate events. The scales are always tilted on the side of Drama, Horror, Torture and Bad Karma rather than Good Karma. What have i done wrong? Giving my heart to families in need? Teaching children how to treat each other and how to live without the meaningless brainwashing and conflict? I'm 100% humble to others in need and those who struggle, there is nothing i wouldn't do for anyone else. I love mankind but I Resent it. When you live in the paradox between Loving Your Hatred, Hating Mankind, Loving Mankind and Hating Humanity's sick Image of love all you have to embrace like a precious new born daughter is Tragedy and Death. Why hate mankind when it's Fate playing God in my life right now. I should be hating fate. But humanity has a part in fate. Live sinless and my karma will emit good but at the same, i'm still suffering. Be sinful and i suffer much earlier. Now you know why i hate mankind. I suffer because i am forced to love what truly despise with a passion and for this I will Live in Tragedy Forever.