Pound 'n' Groove created by JBDBIB 6 months ago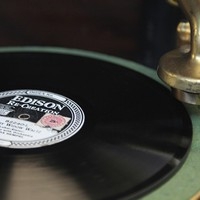 Remix
Genre:
Rock/Metal
Mood:
Light/Bright
Theme:
Animation
Instruments:
[Stroke] Pretty E.P
[Sustained] Warm Old E.P
[Rhythm] Greasy Wah E.P
[Real] Step Up!
[Melody] Languid Tremolo Guitar
[Chord Voicing] Relaxing String Piano
[Melody] Calm Tenor Saxophoneophone
[Chord Voicing] Noble Grand Piano
[Rhythm] Urban Modern E.P
[Melody] Nostalgic Lead
[Arpeggio] Soft Acoustic Guitar
[Groove] A.M.
[Attack Rhythm] Grand Spiccato String
[Melody] Sticky Brass
[Rhythm Theme] Unaffected Rare Saxophone
Help me name this.

As with the last song, this (and the next one) are songs I HAD planned on uploading during my year-of-shaking celebration, but the server had to be down...