Duck and Cover - Part 1 created by disco19 2 years ago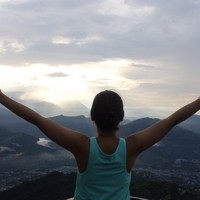 Remix
Genre:
Electronic/Techno
Mood:
Cool/Refreshing
Theme:
Game
Instruments:
[Rhythm Arpeggiator] Sophisticated Warm Pad Synth
[Rhythm Theme] Relaxing Dark Synth
[Bounce] Hit A Mole
[Normal Short Tone] Funk Bass
[Fast Rhythm] Powerful Filter Piano
[Rhythm Theme] Generous Soft Synth
[Chord Harmony] Languid Warm Pad
[Fast Arpeggio] Uneasy Dark Harp
[Fast Rhythm] Sophisticated Modern E.P
[Bounce] Light Walk
Track 4:

Duck and Cover - Part 1 (4:09) released on April 19, 2017 for disco19's 2017 studio album Skydivers.

I guess it doesn't always have to be the same genre. I can't fully change to another. My electronic-dance past still influences me and I felt I had to create a song resembling my past directions. So I guess this is a symbol:

The past lives within you, but the future is where the best is held.