Skydivers created by disco19 2 years ago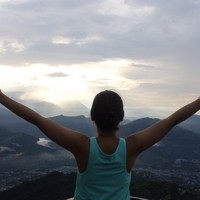 Remix
Genre:
Rock/Metal
Mood:
Light/Bright
Theme:
Other
Instruments:
[Real] Potential Power
[Normal Short Tone] Electric Bass 3
[Arpeggio] Romantic Clean Guitar
[Back Rhythm] Strong Electric Guitar
[Chord Voicing] Intense Grand Piano
[Arpeggio] Hard Acoustic Guitar
Track 2:
Skydivers (2:35) released on April 17, 2017 for disco19's 2017 studio album Skydivers.

Track Two. The title track. It's crap and it sounds like something out of One Click Start, even though I haven't used that for years. To be honest, I don't really care as it's not a single or anything. But yeah.

Anyway, it looks like Clarke Collins is trying to be a prat again. All it takes to get hatred from him is to forget about a collab. But, yeah, the hate is from him, if he wakes up one day and decides to be nice for once I'm open to that.