Tales Of Scheherezade created by jamestaylor 8 years ago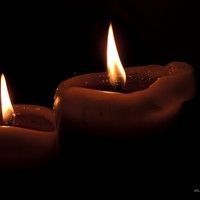 Remix
Genre:
Classical/New Age
Mood:
Love/Romantic
Theme:
Remix
Scheherazade /ʃəˌhɛrəˈzɑːdᵊ/

The Arabian Nights is a collection of tales from the Islamic Golden Age, compiled by various authors over many hundreds of years.
Though each collection features different stories, they are all centered around the frame story of the sultan Shahryar and his wife, Scheherazade. After finding out that his first wife is unfaithful, Shahryar kills her and swears to marry a different woman each night before killing her the following morning to prevent further betrayal. Scheherazade, his vizier's daughter, concocts a plan to end this pattern. She marries Shahryar, and then begins to tell him a story that night. However, she stops the story in the middle, so that he will be excited to hear the rest the following night. The next evening, she finishes that story and then begins another, following the same pattern for 1,001 nights, until Shahryar has a change of heart and spares Scheherezade's life. The stories she tells comprise the collection.
~~~~~~~~~~~~~~~~~~~~~~~~~~~~~~~~~~~
JuliaCrane's original mix is a very pretty song, so I had a great starting tune to work with. I just found out when posting this that OEROE did a remix already called "Festival Of Rhythm": http://eng.musicshake.com/song/276477 which is wonderfully rhythmic!

It's not easy to try to tell stories through a song without lyrics or singers, I found out when I took on this project.

7 months later: I'm hoping to get some more shakers to listen to this song. It became a major undertaking, even with the ease we have with the MS mixer.

Thanks for taking time to read this, and listen to the song. Thanks!