The Great Above ^ created by Cranium 4 years ago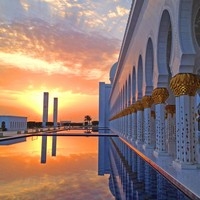 Remix
Genre:
Electronic/Techno
Mood:
Happy/Excited
Theme:
Other
Instruments:
[Normal Long Tone] Attack Moog Bass 2
[Arpeggiator] Confusing Lead Synth
[Moving] Different PadSynth
[Chord Harmony] Careful Soft Pad
[Melody] Exciting Hard Euro Synth
[Rhythm Theme] Magnificent Horn Ensemble
[Chord Harmony] Mild Filtered Pad
[Effect] Flush Up
[Bounce] Beggar
[Melody] Brave Saw Lead
[Arpeggiator] Desolate Synth
[Complicated] Deep Moog Bass 3
[Rhythm Arpeggiator] Funny High Lead Synth
[Melody] Cozy Charming Bell
[Mixed] Electric Bass
...in the year 2525, this could be a lullaby. Remember to "keep looking up"!!!!!!