Wish You All The Best created by Cranium 8 years ago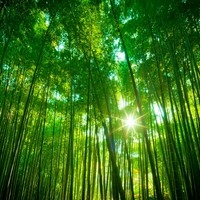 Genre:
Ballad
Mood:
Light/Bright
Theme:
Remix
This is a "little" remake of the song "Wish You The Best" by CyberDragonX. I adjusted individual volumes (since on the original mix all voices were at full (100%) volume), and added several more instruments to give it a warmer and softer tone.

I welcome your feedback. Thanks to CyberDragonX for allowing remixes on his songs.

Thanks for listening!

IMPORTANT UPDATE TO ALL MEMBERS 4/22/14: I am dedicating this song to one of our members, who has suddenly and tragically passed away yesterday...dear Pendo (Angelic) is now in heaven with the Lord. I never intended to make this song a tribute so it wasn't posted with Angelic in mind; but let's pretend for now that I did, and try to imagine the flute as her spirit. This is just so incredibly sad...I am trying to get details from ProjectX who also was in communication with Pendo (Angelic).