The Honest Truth About Me created by RainbowDash2 9 years ago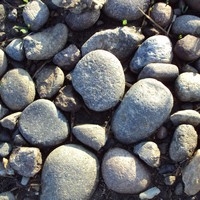 Remix
Genre:
Rock/Metal
Mood:
Warm/Comforting
Theme:
Game
Cutoff: RainbowDash2
So, here is the truth about me:
That picture, the song cover is me! :P I'm going to be 12 in July (Today is April 21, 2014) and I love rock music. In the background you can see my two guitars and a small cut off my BVB poster.

I was bullied a lot in public school (now I'm home schooled) and it kinda brought me to the breaking point. So yes, I am emo. And yes, I did cut my arms. After I realized taht it was kinda silly, and that stuff was just a way to cope with the pain, I found a new coping skill: music.

THANK YOU MUSIC! :)

I will allow for people to remix this song and I will show instruments as well. To be honest, it was just a quick song I made to kind of show what music I like. I like classical, but more rock (and a little of both mixed together :P).
Other songs by RainbowDash2
see all