Aura of the Phoenix created by 89Ford 10 years ago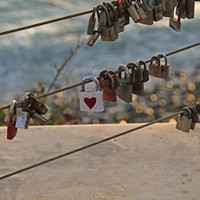 Genre:
Electronic/Techno
Mood:
Longing/Anticipating
Theme:
Other
This song.. came to me in a dream. I saw a phoenix. rising high in the sky.
and behind it was pure beauty.. a field of green. with lots of life and trees stood tall as the sky.
It was a place that I could walk around and feel the aura of life!
I felt like I was reborn again. I walked and then flew.

My spirit guardian came to me and spoke.. saying I shall do great things through many people. I asked him what does that mean? and he turned to ash....

I will do great things. I'm looking for a restart.. but that cannot be achieved. I must keep going forward. I must change for the better of myself. I've been pulled to a level I do not belong at.

Believe me when I say, I will do my best to be a better Musicshaker, a better friend, and best of all.. a better representative. I've been acting stupid lately. yeah I said it cause I'm not scared to point it out. I have been acting the fool with some girl who has drama problems. Sorry about her stress. I am not turning this into some hate song or a apology song or what ever kind of song. this song is about me over coming all kinds of adversity. this song is about rekindling what is known to your soul, music. This song is to show the world the Beauty of Music! I hope you all enjoy this. I need to go.. kinda taking my time typing.

Thank you for listening.