Monster † Symphony X created by Mafty 11 years ago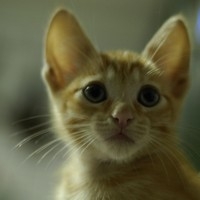 Genre:
Rock/Metal
Mood:
Dark/Heavy
Theme:
Other
Project: Electric Blue World [Part II]

-Electric Symphony-

Opening-Runaway (escape)
Epic 1.Monster † Symphony X (wounded beast Ver.)

Prototype: Mafty
Code Number: M1016-NO.9

Mutant clones is canceled
Was ordered killed...


"A song for me."
"And sullen beast, my poor soul to rest."

Monsters that are hiding in my heart
And lifted up his head
My new red eyed that is increasingly ferocious
breathtaking reality,
Destructive instinct in me,
Will my life have poor, insane, brutal sadness
I'm spewing quite a bit Since the music of my life.