DarkStar1O9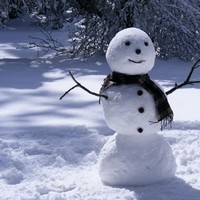 Favorite genre
Hiphop, Rock/Metal, R&B, Dance/Disco, Electronic/Techno, Pop, Ballad, Jazz, Latin, Classical/New Age, Soul/Funk/Groove
Favorite artists
I enjoy most types of music so I don't really have any particular favorites, If you have any suggestions for artists let me know and i'll give them a listen :)
About me
A 2011 Meteorology college grad who is currently working on many things at the moment, but feel free to talk or share your songs with me and I'll get back to you when I'm free. I always like to see newcomers here doing their best to make good music.

I also play piano, I learned how to post some of my piano recordings here as well for more of you guys to enjoy and it's interesting to hear your comments, if you'd like to see more performances feel free to check out my Youtube channel: www.youtube.com/DarkStar1O9

Nicovideo: http://www.nicovideo.jp/mylist/33031979

Latest Tracks in High Quality here:
http://www.official.fm/DarkStar1O9

Recording Tutorial- Transfer any mp3 track to musicshake: http://www.scribd.com/doc/115094084/Musicshake-Recording

"Like a star in the sky, darkness cannot reach you."