Looking For More created by karma5 12 years ago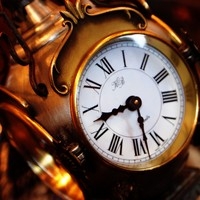 Genre:
Electronic/Techno
Mood:
Longing/Anticipating
Theme:
Other
Something out of nothing...


"Looking For More" = )



~~If you liked this song, you may also like:

Into the Depths
Back and Forth series
Running On Empty
Half Past Anger
Fading
Revival Pt. 2
Nothing to Prove
The Metaphisykal DimReality Theory
Breakdown
Kismet
Afterburn
That Indescribable Feeling



**History of the Song: In all honestly, this really was something out of nothing. I was just experimenting, trying to find a new sound for me (whatever that means), so I sorta put the 'michelle' voice with the main fast rhythm drums to see how it would sound. So basically, the title says it all -- I was looking for something without really knowing what i was looking for.