kaminski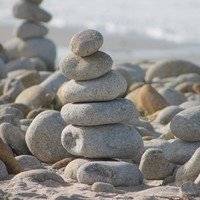 Favorite genre
Electronic/Techno, Pop
Favorite artists
Jeff Lynne, Electric Light Orchestra, Tom Petty, Traveling Wilburys, Jean Michel Jarre, Yellow Magic Orchestra, Kraftwerk,Pet Shop Boys,Karma5
About me
I never know what to say in places like these. I have a tendency to get sentimental and poetic or just plainly romanticize myself. I'll try not to do that. I'm not a hurt little puppy most of the time, and I'm not really anything visionary, fabulous, or amazing most of the rest of the time.
I like miserable, sad songs, about being alone, and being broken, or losing someone important, possibly because I'm trying to relate to these things.. (not a very good start. I'll try again)

I tend to be a person of extremes.
I tend to prefer to take paths that are new or enticing, rather than the ones I expect are faster.I tend to be very concerned with efficiency.

I am never satisfied with anything I do. Ever. Includes writing, emailing, fixing things up, building things. I used to never do anything because I knew I wouldn't be satisfied. I've learned to figure out what's necessary, and what's good, and what I want. Then, I act! and aim for #3 and accept #2 (and deal with #1).

I like to peer into worlds I don't understand.