NUMBERONEZEROZERO created by oeroe2911 6 years ago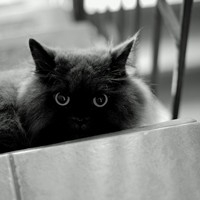 Remix
Genre:
Electronic/Techno
Mood:
Happy/Excited
Theme:
Thanksgiving
Instruments:
[Effect] Pickpoket
[Complicated] Deep Moog Bass 4
[Rhythm] Groovy Low Synth
[Chord Harmony] Gloomy Dark String
[Counter Melody] Gloomy Delayed Lead
[Effect] Aborigine
[Normal Long Tone] Moog Bass 3
[Rhythm Theme] Sticky Hard Synth
[Effect] Heading
[Rhythm Theme] Rough Rezo Lead
[Counter Melody] Lucid Charming Bell
[Attack Rhythm] Lonesome Tremolo String
[Effect] Nightmare
[Rhythm Arpeggiator] Monotonous Panning Low Synth
[Mixed] Electric Bass
[Rhythm Theme] Mystic Delayed Lead Synth
Welcome to the Oeroeboeroe Constellation !!
NO. 100 !!!
You need a little vacation Oeroe2911, and than you can listen to all of
the songs created by your friends on the program you call..'Musicshakers' !!
NO: 100 dedicated to all of you creative Musicians on the SHAKE !
Especially for my unconditionaly supporting friends from my start on
M.S....Dark Star,. Lady M, Leppy Love,..and our Captain Flint !
But it is really thanx to YOU ALL !! Enjoy the Song !!