Towards The Silver Lining created by missrenegade 9 months ago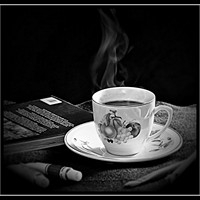 Genre:
Rock/Metal
Mood:
Longing/Anticipating
Theme:
Movie
Instruments:
[Chord Voicing] Dull Chorused Electric Guitar
[Melody] Sophisticated Electric Guitar
[Back Rhythm] Intense Electric Guitar
[Complicated] Attack Amped Bass
[Counter Melody] Psychedelic Charming Bell
[Sustained] Warm Old E.P
[Harmony Counter Melody] Fairy Tale-Like Woodwind
[Rhythm] Sophisticated Spiccato String 2
[Chord Harmony] Hollow Attack Synth
[Chord Harmony] Grave Contrabass
[Real] Rock You!
The last song of my first album here. Took me a while to pick the right instruments and chords!
Other songs by missrenegade
see all