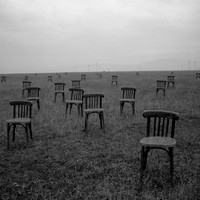 Genre:
Electronic/Techno
Mood:
Alone/Lonely
Theme:
Movie
Instruments:
[Melody] Doping Delayed Piano
[Moving] Lonely Pad Synth
[Rhythm Theme] Calm Dark Tube Synth
[Chord Harmony] Peaceful Synth Pad
[Melody] Urgent Electric Guitar
[Normal Long Tone] Deep Moog Bass
[Effect] Quick Typing
Writer's block sucks. A musician's equivalent of it sucks too. Add a hectic schedule to that, and you're a bloody mess by the end of the year.

Anyway, here's a new song from my upcoming album. Hope you like it!