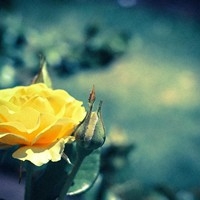 Genre:
Classical/New Age
Mood:
Light/Bright
Theme:
Animation
Instruments:
[Rhythm] Sophisticated String
[Rhythm] Dynamic Pizziccato Cello
[Counter Melody] Sophisticated High String
[Arpeggio] Lylical Grand Piano
[Arpeggio] Fascinating Harp
[Attack Rhythm] Moderate Spiccato String
Imagine you go into the woods but get off the path and lose your way. Then you find a hidden paradise within, but something is off. Is life in routine the way to go, or is getting lost truly the way to find yourself?