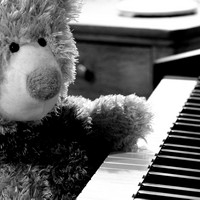 Remix
Genre:
Electronic/Techno
Mood:
Light/Bright
Theme:
Animation
*Random image is random*

So this is the creation of a personal challenge I made to myself (yesterday). Here's the rules I followed:

-12 Parts
-All parts are selected as randomly as possible
-The first instrument is selected as randomly as possible
-You cannot preview any of the parts
-You cannot preview the first instrument
-You cannot change any of the parts once selected
-The first instrument must be present in the song
-No more/less than 12 Parts

So then this happened. Huh.