Robot Ballerina created by Welat 10 years ago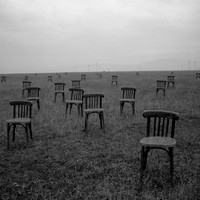 Remix
Genre:
Ballad
Mood:
Alone/Lonely
Theme:
Other
"Robot Ballerina" - © Welat

Robot Ballerina. I actually don't know why i thought about a Robot Ballerina , when i was making this Track! ;) It's a kind of sad Song...
AH! I don't know what to write anymore.. lol!
Well , Robot Ballerina is one of the last Songs i'm posting , there are 3-4 Coming soon and then i'm going to have a BIG break on Musicshake. I'm maybe coming to check out some other Tracks but i'm not posting anything then. Yeah , let's say after MAY i'm not posting anything. Until...who knows? :$ I don't have any issues or anything , there is just 1 Reason why i'm 'trying' to leave ; 'School'. I need to concentrate on School.

Yeah , hopefully you guys enjoy this Track.