The Radical Entrusting created by Retexid 5 years ago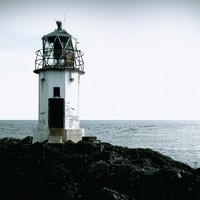 Remix
Genre:
Ballad
Mood:
Alone/Lonely
Theme:
Other
Instruments:
[Arpeggio] Lyrical Grand Piano
[Harmony Counter Melody] Thin Warm Pad
[Chord Harmony] Lonely Low Soft Pad
[Melody] Lonely Harp
[Chord Harmony] Calm Pad
[Bounce] Gentle Guy
[Melody] Nervous Hard Nylon Guitar
[Fast Rhythm] Dynamic Koto
[Melody] Marvelous Buzuki
[Fast Arpeggio] Uneasy Dark Harp
[Fast Arpeggio] Pleasant Acoustic Guitar
[Fast Rhythm] Nervous Buzuki
[Chord Voicing] Lucid Modern E.P 2
[Melody] Splendid Electric Guitar
I was going to post it in the next two weeks,
but sorry I just couldn't wait any more.

It's officialy my best song. It really is.


I put a lot of emotions into this, spared my time
and Mind, because this song was so big that
I though It wouldnt fit to post.

It was half of the truth,
because previously this song
had a length of 18 (!) minutes,
and ironically... I couldn't post it.

So I was forced to make it a "little" bit
shorter, I was on the verge of a nervous breakdown , you can't imagine how pissed you are when you have to cut nearly 3 minutes of your best song.




*********************************************


The Radical Entrusting is a thing
you keep in your mind through the generations.


This is the shortest desc of song theme/

Trust in someone, that will surely bring a good light.





****************************************

And finally I'm taking a break from MS
for nearly month, because I'm tired of
grinding this song.