SEX LUST LIES AND TRUST created by davidk 6 years ago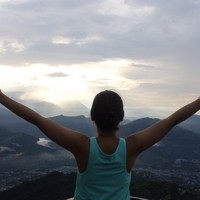 Remix
Genre:
Rock/Metal
Mood:
Dark/Heavy
Theme:
Movie
MY ATTEMPT TO MAKE A HARD HITTING ROCK BEAT.

N JOY AT YOUR OWN RISK!!!!


WHAT A STRANGE DARKNESS ...TWO EYES HALF DEAD GLIMMERED WITH DEATH SHINED UPON THE DISFIGURED FACE. A MUFFLED NOISE CREPT UP THE BACK OF MY NECK THAT GAVE CHILLS DOWN MY SPINE. ITS BREATH COLD LIKE THE BLOOD SPATTERED WALLS COVERED IN CLAW MARKS. WHAT IS THIS BEAST. CHAINS THAT ONCE HELD THE CREATURE IS NO MORE. SNAPPED LIKE TWIGS IN ICE STORM. SOMETHING IS FELT WITHIN MY PACING HEART. A FEELING I CANT SHAKE. I WOULD SAY TURN AROUND BUT...ITS TOO LATE.