EviL is CoMinG ! DarKNeSS is BacK .... created by oeroe2911 11 years ago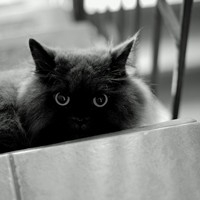 Genre:
Electronic/Techno
Mood:
Dark/Heavy
Theme:
Animation
I uploaded this Song YesterdaY.....And I posted it with the message
"DarKneSS is CominG to an ComPuteR near YOU"''' !!
But I thinK this DarKneSS came into My ComPuter FirsT !
the Song had an ERROR! LOL!! but no FEAR!! NOW it is returning,
To all you really Nice MuSicShaKers !! enjoy IT !! ( before it is to late...)
OEROE !!