WolfTiger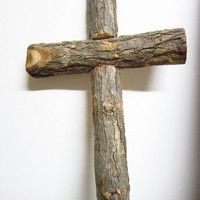 Favorite genre
Hiphop, Rock/Metal, R&B, Dance/Disco, Electronic/Techno, Pop, Ballad, Jazz, Latin, Classical/New Age, Soul/Funk/Groove
Favorite artists
EMINEM, Lil Wayne, Drake, Etc.
About me
Artist | Hobbyist | Varied
United States
Listen It doesn't even matter if you win or lose, yet when you play the Game you get a Scar and a Bruise.
We gotta stand strong we'd fight hard when we do, and all of our troubles can get killed and go poof.
No-matter how bad things are we try, even if we're in a problem kind'a like a "HELL's-RIDE".
All of us can live and all of us can die, but most of us just build our whole lives in a lie.
I used ta blame the assholes from the ghetto for the shit that they do and say, but see they'll never blame me for going away.
Because these memories of their Blood bleeding under my skin, repeating the same bullshit again and again.

I'm willing to make Art-Work Short YouTube-Films, Video-Games, and Fan-Fics regarding both Cartoon & CGI. And if anybody needs me I'll be on Google+, Don't ask if I have Oovoo cause I don't Oovoo-fuck.

Hi, I'm Jerry T. Bradford. I'm just an average "A&tC"-Fan, I make Fan-Art, Fan-Fictions, Videos, Songs and all that jazz hehehehe. Alvin and Brittany are both my fave there ever were, somewhat Simon and Jeanette (kind-of easy ta know that they might get married hehehe) and Theodore and Eleanor are sort'a my fave as well. I have no problem with either the CGI or Cartoon-Versions of them (in-case that wasn't obvious) both Versions are in my vote (which is a 50-50), yet there are times when I arrive in new environments but there are moments to when I make a mistake either once or more than that (so please forgive me if things slip my mind). Though I don't really like nor enjoy "Mixed Couples" at all, if I meet somebody who do I'm not gonna judge argue or fight with them, so I'm only letting people be themselves (I'm that good of a person.) Most of the above is pretty well known facts, so I'll tell a little about myself outside of Chipmunk related things, too. I'm an Extreme-Mix-Marshal-Artist (traditional that is) I fight for who I Protect even if I have to risk my life for them (there are times when I don't think about my own well-being so mess with anyone I care about you mess with me) and there are times when I don't understand most things (either fully or well enough) I am an African-American (but mixed with a bit of Japanese, hehehe guilty) I once lived in Chicago, (which I call Chiraq-Vietcago) in Illinois but just moved to Youngstown, Ohio (getting the hang of the place kind'a fast though.) Some other things I like besides Chipmunks are Anime-Shows, Sprite-Shows (getting ready to make my own though haha) Anime-Films, Horror-Films, Murder Documentaries, collecting Media and using it at times when I'm bored and stuff, Music (Clean or Explicit) Stories (Either on a Book or on the Web) Video-Games (My main one is Soul Caliber V though because I can create Characters such as "the Chipmunks & Chipettes and more) Rapping and Singing (but only when I record just by using my "Mixcraft 6") Finding stuff that I can use during some of my walks to most areas (for example I find Sticks and Pipes to transform into weaponry for when I don't feel like using my fists and feet) and I do tons and tons of racing (either on foot or behind the weal though.) There are times when I get mean, I'm a nice guy but lie to me, cross or double-cross me, aggravate me, harass me, bully me, try to punk me out, threaten me, or even try to fool or trick me into things, I'll be coming back for whoever did so in all of those Categories so watch out! Plus there are times to when I act like a fool, and just plane-ole don't know what I'm doing (so there will be times to when I need at least a little-bit of guidance) and I have no problem admitting that. Some things I don't like are bullies, liars, crooks & criminals, idiots, judgmental folks, unexpected occurrences and events, murderers, thieves, cheaters, and gayness. Some things I'm afraid of are my family dying (plus other good people) and my pets dying (unsuspectingly.) I think that about sums it up, really. Just keep in mind that I might make some mistakes every once and a while, so please, just take it easy on me.

I wish I had a need and a want to argue fight and rant like most of you all, so that I could enjoy your company.
Also I don't like to be judged so quickly, so please if your going to classify me as something when we meet for the first time, just at least give them a chance before you make the person on the other end feel so untrusted.

To my twin cousin Jaidon, "this all goes out to you. I'll always love you, for you are my Ohana. And thanks for everything, even if it meant passing down all your stuff and profiles to me. May God be with you as you rest in peace, for you were with me also."