MilkyShake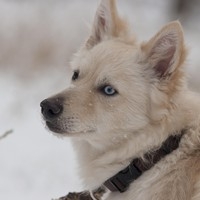 Favorite genre
Hiphop, Rock/Metal, R&B, Dance/Disco, Electronic/Techno, Pop, Ballad, Jazz, Latin, Classical/New Age, Soul/Funk/Groove
Favorite artists
Ellie Goulding, Blood on The Dance Floor, The Ready Set, Kesha, Avril Lavinge
About me
Hii! My name's Jessica, and I'm 13 years old (Almost 14! 13th May) I live in Britain. I love P.E, Drama, Music, Fruit, Veg, CANDY, Anime/Manga, Animals, and a bunch of other stuff XD!

I also like to play video games =D but not COD or anything because I suck at that XD! But I play XBox live games on my brothers account! But I play random stuff like, ummm, can't thing of any right now... Dead Island? Zombie Games? Silent Hill? Final Fantsy? Saints Row? Ugghh Bunch of other stuff?

Anyways... Ummm... hi? I like south park, wait I don't like it, I LOVE IT! I HAVE SEEN EVERY EPISODE, BEHIND THE SCENES, MOVIE, BLAH BLAH BLAH -3 hours later-
and that is why I love South Park!

You wanna no anything else or just talk? Leave a comment or just don't do anything either way imma happy! :D Even if your a creepy stalker!
MilkyShake's favorites
(10)
see all