the P0WER 0F 0NE created by oeroe2911 11 years ago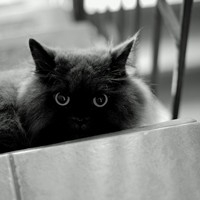 Genre:
Electronic/Techno
Mood:
Passionate/Hot
Theme:
Other
the POWER OF ONE ! It is UNBRAEKABLE !! OEROE!
oeroeroeroeroeroeroeroeroeroeroeroeroeroeroeroeroeroeroeroeroeroe!!

JUST 10 MINUTES AGO THERE WHERE 5 STARS and NOW 3! So I think everybody can see what is happening here on MUSICSHAKE! And that's excactly what the song is about! If we all start to support each other and be as ONE possitive F0RCE, than these things can not happen! are we going to let this happen to this comunity? BUT I will only say one thing about this, YOU CAN TAKE ALL THE STARS IN THE UNIVERSE IF YOU WANT, BUT YOU CAN NEVER CREATE SONGS LIKE THIS!! It's a GiFT YOU GET, WHEN YOU KNOW HOW TO MANIFEST YOURSELF IN THIS LIFE, AND UNDERSTAND WHAT LIFE IS ABOUT! YOU LOOSE!! TRY AGAIN! OEROE!