World Of Judgement created by ccollins 3 years ago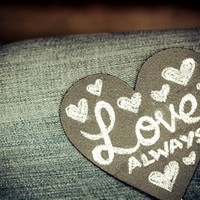 Remix
Genre:
Classical/New Age
Mood:
Light/Bright
Theme:
Animation
Instruments:
[Arpeggio] Relaxing Grand Piano
[Harmony Counter Melody] Dreamy Wood Wind Quartet
[Harmony Counter Melody] Fairy Tale-Like Woodwind
[Arpeggio] Doped Wurly Harp
[Groove] Get Lost!
[Attack Rhythm] Desolate Voice Pad
My personal favourite out of all my songs, deserves more from the world of musicshake considering this was made during the 'suicide' era..

Anyway, this is a song, for all of the people who have took their own lives because of hate crime, mainly racism, disrespecting ones beliefs or homophobia


We're all different.. but equal..


I was bullied because of my sexual orientation.. and I attempted suicide.. but that was dumb on my part.