Being Buttercup created by CCCat 3 years ago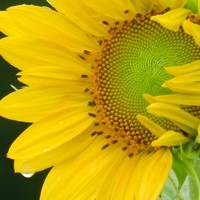 Genre:
Pop
Mood:
Light/Bright
Theme:
Remix
Instruments:
[Slow Rhythm] Secret Bell E.P
[Arpeggiator] Confusing Soft Synth
[Moving] Silky High Bell Synth
[Groove] Soft Ice cream
[Effect World Rhythm] Soft Rain Drop
[Effect] Plastic Machine
[Stroke] Pretty E.P
[Normal Long Tone] Moog Bass 1
[Melody] Whispering Soft Lead
[Rhythm Theme] Depressing Synth EP
[Chord Harmony] Easy Filtered Pad
[Complicated] Electric Bass 7
[Melody] Greasy Delayed Synth Piano
[Rhythm Theme] Depressing Delayed Bell Synth
[Arpeggio] Cute Marimba
This is a remix of a great GoldenCarp song. I am dedicating this song to rosypony1, for her little chihuahua named Buttercup!! He sounds so cute and full of life, and she is blessed to have him in her life!

This is my last song (#5) for Music Week! Five days, 5 songs in a row...quite a challenge to do. So, stay alert, as I may be nominating you next to participate in Music Week. Rosy (rosypony1) came up with this idea, so all credit goes to her for spreading good cheer to other Shakers; and by staying so positive and supportive!